Meyer's Animal House is piloted by owner Kent Meyer, third generation dog breeder of the Meyer family. Along with gaining knowledge from his family for decades both Kent and his wife and several team members have trained with John Rogerson of England and the late Lee Mannix and as such is versatile in canine behavior and understanding how dogs think. Kent has consulted with hundreds of dog owners to help them clarify and improve their relationship. As a youngster Kent worked his way up learning every aspect of dog language and behavior with a lot of trial and error. Over the past years Kent and Gwen have had the privilege of showing some of the US's top show dogs and repeatedly winning top awards at national specialties and the Westminster Dog Show.
Kent Meyer
Lead Dog
Kent is a third generation dog man. Behaviorist, trainer, professional dog handler and the biggest heart for dogs, he's married to his best friend, Gwen, they have a son Luke. This is the best time of his life watching Luke grow.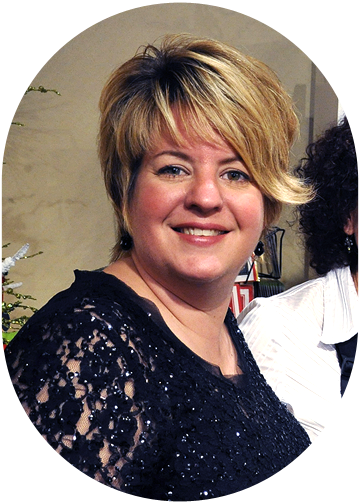 Gwen Meyer
Wife Of Lead Dog
Little did she know over 30 years ago when meeting Kent at a dog show the ride she was in for and has been by Kent's side helping Meyer's grow to what it is today. Gwen wears a few hats but her greatest accomplishment and joy is being Mom to their son Luke.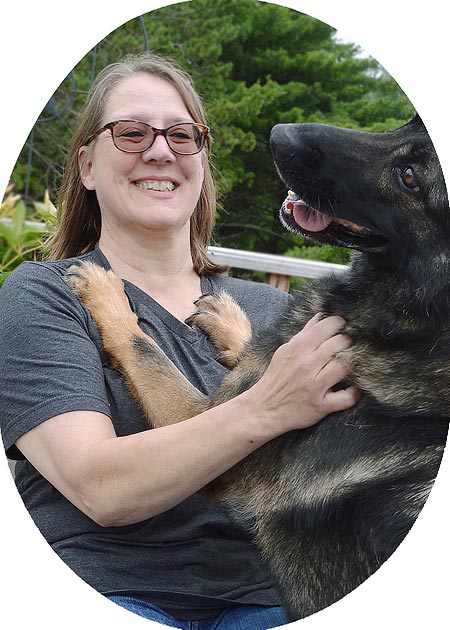 Janet Campbell
Director
Originally hailing from Spencer, Iowa, Janet did not own a dog until she was 30, but she quickly made up the time by immersing herself in dogdom! A feral pup showed up on her doorstep and she went to the kennel down the road for some guidance. That kennel was owned by Kent and Gwen Meyer, and the rest was history. German Shepherds are Janet's true love, and she is well versed in agility and Schutzhund training. Gardening and cooking are also passions. Her Italian Baked Cabbage Soup is a can't miss!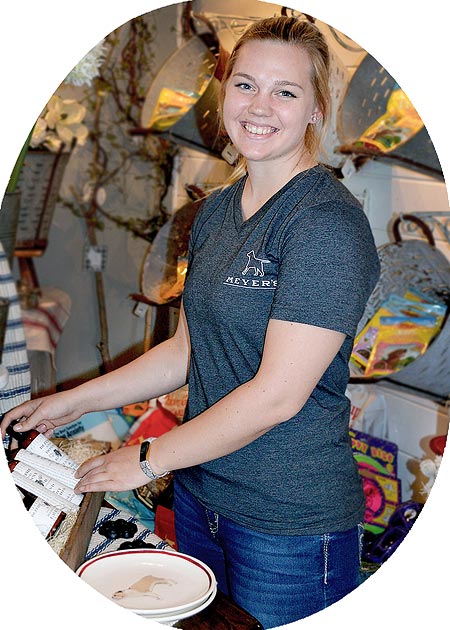 Mya Juve
First Impressions Team
Mya's welcoming smile has reassured many a hesitant pet as they walk in our door. She is kept busy working on her major in Nutritional Science from M.A.T.C. A vacation in the Caribbean and a Labradoodle of her very own are some future goals for Mya. She unwinds at her home in Deforest by practicing gymnastics and spending time with her dog and three cats.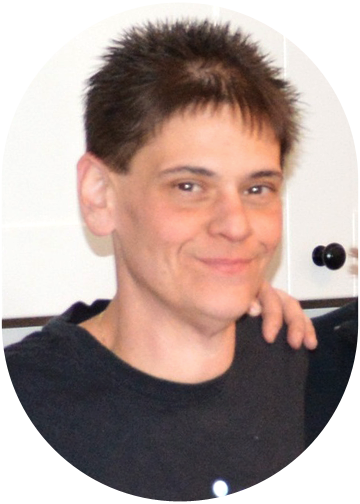 Kathleen Carlson
Operations Director
You name it, Kathleen had done it here at Meyer's, including developing a love for Wheaten terriers, she currently has two in her family.) Born and raised in Rockford Kathleen has been with us since (year) and helps keep the place running smoothly with her humor and in-depth knowledge of all things Meyer's.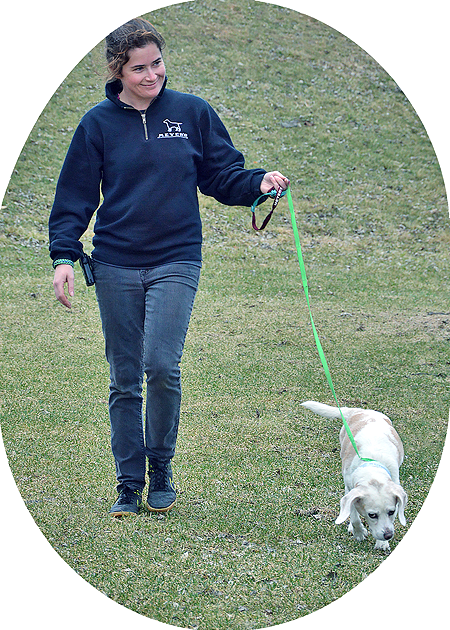 Hannah Cornelius
Media Team
If she isn't running the trails on weekends, she is running the lodging areas like the pro she is. Another one of our Rockford natives, she's been whispering to the pets at Meyer's for about a decade; they love her and she certainly has a gift with them. Her humor is one of the many bright spots here around the animal house.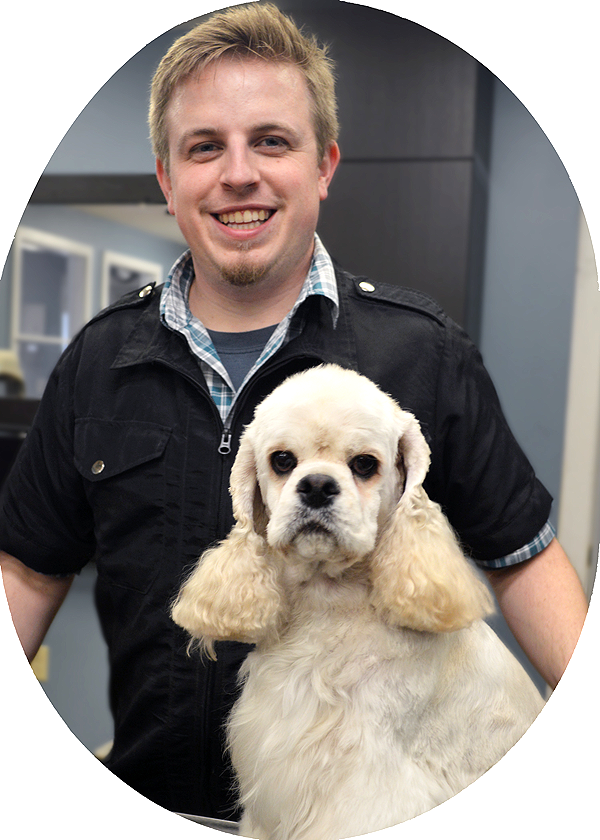 Nick Waters
Pet Styling Leader
We are always happy to see Nick's smiling face at work. Grooming comes so naturally to him and he makes it look effortless. When you meet this friendly guy you may not guess that he is a formidable competitor in the grooming world. Nick earned a place on GroomTeamUSA and is featured in their Hall of Fame as a TOP 10 stylist. His family, including 6 brothers and a sister enjoy the dog world together, cheering each other on.
Donna Anderson
Admin Assistant
You gotta love that person in the center of the team, the one who you can depend on for help with everything and anything. That's Donna. She is one of our busiest "behind the scenes" team members and also one of the most calm, pleasant people you will ever meet. But as much as we depend on her, we know one of her most cherished roles in life is that of GRANDMA to precious little Selah.